How to Write A Responsive Essay. Best Ideas & Tips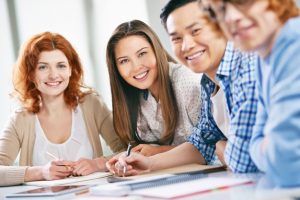 Responsive essays are mainly for the purpose of responding to or answering a particular opinion.
In response essays, students can share their insights based on their own knowledge, study, and experience.
Keep in mind that your readers and viewers want to hear your thoughts and opinions on the topic you've selected.
In order to come up with a reliable responsive essay, a writer is normally required to spare enough tough for vast research. Writers are also required to have adequate writing expertise and vast writing skills.
What is a Responsive Essay and its Purpose?
A responsive essay, often known as a reflection or reaction paper, is the most personal academic writing. It is meant to convey to the reader your interpretation of a piece of writing.
Whether you agree with or disagree with an author, you should provide your reader with a clear explanation of your position. You may agree with some of the author's assertions but not others. For instance, you may think the author exaggerated or omitted something vital.
It doesn't matter what kind of response you give in a responsive essay; what's responsive is that you give enough detail and explanation for the reader to grasp your position.
The purpose of a response essay is to analyze the author's use of logic and reasoning, the quality of examples provided, the clarity of the structure, and your overall impression of the essay.
Be sure to use examples from your reading, but don't be afraid to pull in parallels from other works, current events, or your own life if they help illustrate your points.
Basic Structure for Responsive Essay
Responsive essays follow the standard academic writing format, which consists of an introduction, in which you introduce the source text and your response, a body, in which you explain and support your response, and a conclusion, in which you wrap up your paper and leave your reader with something to think about.
Introduction of a Responsive Essay
An effective introduction to a reflective essay will begin with a brief summary of the assigned reading. You can utilize the notes you made during research to help craft your introduction. The message needs to be concise and clear. The best way to wrap up an introductory paragraph is with a powerful, persuasive thesis statement.
Body of a Responsive Essay
The body of your responsive essay is where you should detail your key insights and impressions. It needs to be at least three paragraphs long. Remember to focus on explaining only one response per paragraph. Otherwise, you run the risk of ruining your paper.
Conclusion of a Responsive Essay
The closing paragraph of a responsive essay needs to recap its key points. In the first sentence, restate the writer's thesis statement. Avoid introducing any new points of view in the concluding section. Also, avoid making arguments that are inconsistent with the paper's main points.
You can also check out another post on our paper writing experts aimed at assisting students with how to write a good argumentative essay.
The Writing Process of Responsive Essay: The Basic Steps
Read the material carefully
The first step in writing a response essay is reading the article several times to get a feel for what the author is getting at. If at all possible, read the material more than once and make notes on any parts that particularly stand out to you or to which you have a strong reaction.
Make a Plan for your response essay
If you plan ahead, composing your response will be easier. Think about your firm beliefs and write out how you might arrange them. Due to the informal nature of the response essay, a precise outline may not be necessary, but having one is not a bad idea since each individual is gifted differently. The key is to prepare your responses in advance.
Develop a Strong Thesis for Your Responsive Essay
In a response essay, the thesis is the central argument that you make. The thesis is typically expressed in a sentence or two. Yet, getting this done can be tough for some students. Introduce the topic and the main concept in one sentence. Writing a solid thesis statement is the first step in writing a high-quality essay.
Introduce Your Responsive Essay
In comparison to the introduction of a research or argumentative paper, the introduction of a response essay should feature a few crucial elements. The introduction, like that of any paper, should greet the reader and state the topic, but it should additionally do the following:
Provide the title and author of the work you are discussing.

Include a brief overview in concise language to help a reader who is unfamiliar with the topic follow your analysis. Highlight your paper's important points.

You want your summary to be objective and act as a bridge to your analysis, which will come next.

Your personal thoughts should not be included in the introduction to the topic, but they should be in the thesis statement at the end.
Explore Your Responsive Essay
After the introductory paragraph, the main body of your responsive essay should follow. In the body, you'll explore and elaborate on the points you made in the introduction. If your professor assigned you specific points to cover in your paper, make sure to include them in the body.
Use brief, clear paragraphs to discuss each point, topic, or reaction. Each new idea should be presented in a separate paragraph. Include specific examples and reasons to back up your analysis in the body of your responsive essay, and try to make it flow well.
Summarize Your Ideas
Conclude your responsive essay by summarizing the key points of your thoughts and arguments in regard to the text. Use inference when appropriate, and restate the paper's main points in a concise manner. Avoid bringing up new ideas or repeating information you already said at the beginning of your responsive essay.
Valuable Tips on the Dos and Don'ts of Writing Responsive Essay
A solid responsive essay should include a critical critique of the author's work. Make sure your writing reflects your views. Ensure a consistent, rational approach is used to categorize strengths and weaknesses. Persuasion is key to a strong responsive essay. Relevant examples and compelling evidence are required. Moreover, to mirror your own disposition.
DOs
Examine the story for its symbolic and thematic meanings.

Express how you feel about the characters in the story.

Make use of fascinating quotations or instances.

Go over the text multiple times to make sure you have captured everything.

Provide your own fresh ideas and points of view.
DON'Ts
Don't waste your time merely recapping or summarizing the story.

Don't just say you don't like this or that character.

Don't make your analysis and reflection too simple, and don't give vague reasons for them.

Do not draw simplistic or obvious conclusions.

Do not duplicate the ideas of your classmates.
Final Touches on Writing a Responsive Essay
Many students have trouble writing thoughtful, well-researched, and well-written responsive essays because they don't have enough time or don't know enough.
We hope this informative guide will show you step-by-step how to compose an excellent responsive essay. But what if that isn't sufficient? If you still have trouble with your responsive essay writing, get the grades you want with the help of our reliable custom writing services.
Through us, students are able to get quality responsive essay writing services that guarantee exemplary grades.
Hire an Expert Paper Writer on Any Subject, Any Topic, Any Deadline! Submit your paper instructions by placing your order here to get started!

https://www.reliablepapers.com/wp-content/uploads/2021/05/Reliable-Papers-Logo-Custom.png
0
0
Reliable Papers
https://www.reliablepapers.com/wp-content/uploads/2021/05/Reliable-Papers-Logo-Custom.png
Reliable Papers
2014-10-15 12:04:47
2023-05-15 13:22:03
How to Write A Responsive Essay. Best Ideas & Tips