How to Write an Explanatory Essay: Guide & Tips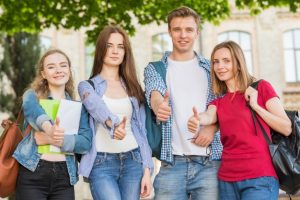 As the name suggests, explanatory essays are a type of writing in which a writer is expected to present their own perspective on a given topic, event, or situation.
Writing an explanatory essay requires one to have adequate time for research. A lot of experience and writing expertise are also required in order for the essay to emerge outstanding.
Many students are not normally able to come up with perfect essays due to limited time and writing expertise. In case a student is experiencing difficulty in writing, there are many writing companies that he/she can approach but only a few are able to provide him/her with relevant writing services that guarantee satisfaction. For students who experience hardships in writing explanatory essays, one of the best sites to visit is Reliablepapers.com.
Through this site, students are able to attain quality explanatory essay writing services in the least time possible and at very affordable rates.
Now let's get to learn more about explanatory essays.
So, Exactly What is an Explanatory Essay?
An explanatory essay is a type of academic writing in which the student is tasked with finding relevant information, analyzing it, explaining it in detail, and making a case about the topic at hand. The writer doesn't have to agree with the topic's point of view, but it must be supported by enough evidence and good arguments.
As a writer, you typically settle on a dominant idea and explore that topic from a specific perspective. This is usually a complex perspective, which leaves an opportunity for debate.
Many writers make a mistake when they think they are defending a position in an argument or criticizing a point of view.
The Purpose of an Explanatory Essay
To put it plainly, an explanatory essay's goal is to shed light on a topic for the reader.
Explanatory writing uses research and your own well-reasoned opinion to present a non-biased view of the topic. The goal is to clarify and justify what happened. Even if the reader disagrees, they should understand your point by the end of the essay.
Common Types of Explanatory Essays
Those unfamiliar with the genre of explanatory writing should keep in mind that there are several different types. It is important to be familiar with the following types of explanatory essays in case your assignment requires you to write one of them.
Cause and Effect Explanatory Essay
This kind of essay is based on the reasons why something happened and what happened as a result. For a cause and effect essay, the most important things to think about are "what were the reasons behind its cause" and "what effects were or will be confronted due to this." These essays can be written using either a chain structure (where each cause and effect is presented once) or a block format (all causes and then their effects in a mass fashion).
Classification Explanatory Essay
In this form of essay, the author selects or is assigned a broad topic and then breaks it into multiple groupings. In this sort of essay, the writer describes a topic in detail by thoroughly evaluating each of its parts. Including relevant examples strengthens a categorization essay. In the last paragraph of this type of essay, the writer sums up all the different parts.
Problem And Solution Explanatory Essay
The purpose of a problem/solution essay is to provide an explanation of the proposed solution(s). This essay can present a range of options for addressing the issue you raise, or it can focus on a single "ideal" approach.
Comparison And Contrast Explanatory Essay
The objective is to compare and contrast two things, which can be ideas, events, individuals, or objects, among others. Some compare-and-contrast essays emphasize similarities while others emphasize differences. Others discuss similarities and differences equally.
Process Explanatory Essay
A process essay is a piece of writing that details the steps one must take to complete a task or understand how a particular thing works. An effective process essay will do three things: outline the crucial processes, describe those steps in-depth and arrange those steps in a logical manner (usually chronological).
Definition Explanatory Essay
A definition essay is a piece of writing that is structured around the goal of defining a term, concept, or idea. Even if you start with a definition from the dictionary, you should try to give a more detailed explanation in your essay.
Check out another post on our paper writing experts aimed at assisting students with Expository Essays
The Basic Structure of an Explanatory Essay
While there are numerous types of explanatory writing, they always follow the same basic structure. An explanatory essay has three main parts: an introduction, the main body, and the conclusion.
Introduction:
The introductory paragraph (or paragraphs) of an essay are used to introduce the topic and provide a concise explanation of its significance. The introduction is important because it influences the reader's decision to read the body of the essay.
Body:
The body is the most important part of an explanatory essay, and it often consists of two or three paragraphs. Here, the author elaborates on the topic at hand and provides supporting evidence in the form of researched facts. Within the essay's main body, you include explanations and examples of the problem, as well as quotes that elaborate on the topic.
Conclusion:
The essay's conclusion is the section in which the main arguments and the author's overall perspective are restated. The last paragraph, the conclusion, is especially important because it's the last chance you get to leave a good impression on your readers.
Basic Steps Of Writing An Explanatory Essay
Writing an explanatory essay is a common assignment for college students. Since there is no need to defend the validity of one's arguments, writing an explanatory essay is a relatively simple task. An outstanding explanatory essay can be written quickly, provided a few guidelines are followed.
The First Step is to Pick a Topic
It is best to pick a topic that you are familiar with. But even if you are given a topic you don't know much about, it is not hard to find information about it in this day and age.
The Second Step is to Gather Evidence
The key to writing an outstanding explanatory essay is finding relevant and substantial evidence to back up your arguments. A well-written essay must have compelling reasoning. While working on your explanatory essay, it is important to gather information from credible sources.
The Third Step is to Construct a Proper Outline
An outline gives the writer an idea of how to proceed. Creating an outline for your essay is a lot like making a rough draft of artwork before going in and giving it the final touches.
The Fourth Step is to Fill in the Gaps
At this stage, the gathered information is presented in the writer's own words to make the first draft. The essay should have at least five paragraphs. However, the length of each essay varies according to the requirements specified or the writer's personal preference. It's also important to watch your writing style so your explanatory essay doesn't sound like other types of essays.
The Fifth and Final Step is to Reread, Revise, and Write the Final Draft
The last step is very important because this is where the final draft that is good enough to submit will be created. In order to improve the overall quality of the essay, it is best to go through the process of revising and editing it. At that point, you can go back and make any necessary edits before submitting your corrected work.
With us, your classy explanatory essay is just a few mouse clicks away.
Our Professionals Can Help You With Explanatory Essay Writing
If you're still worried about how to go about writing an explanatory essay, our professional writers can offer assistance in drafting top-notch essays from scratch.
Our professional explanatory essay writers have expertise in various subjects, so you can be sure to receive a top-notch and effective explanatory essay.
They can help with research, writing, editing, and proofreading to make sure the final product meets academic standards.
By seeking help from experts, students can improve their understanding of the subject matter and achieve better grades on their assignments.
Hire an Expert Paper Writer on Any Subject, Any Topic, Any Deadline! Submit your paper instructions by placing your order here to get started!

https://www.reliablepapers.com/wp-content/uploads/2021/05/Reliable-Papers-Logo-Custom.png
0
0
Reliable Papers
https://www.reliablepapers.com/wp-content/uploads/2021/05/Reliable-Papers-Logo-Custom.png
Reliable Papers
2014-10-15 12:08:13
2023-05-15 13:32:04
How to Write an Explanatory Essay: Guide & Tips