THE ORDERING PROCESS

STEP 1: FILL ORDER FORM

STEP 2: MAKE PAYMENT

STEP 3: WRITER IS ASSIGNED

STEP 4: DOWNLOAD PAPER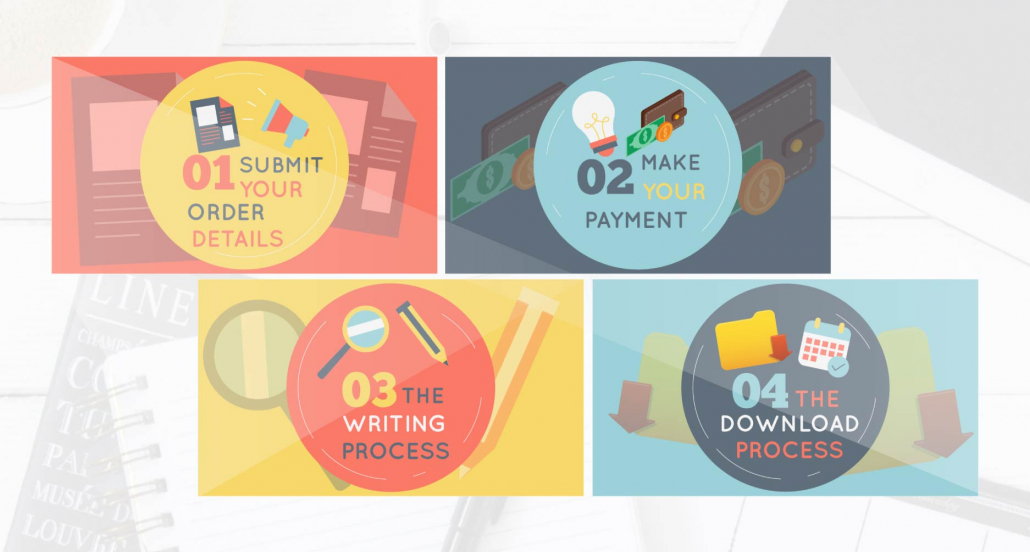 1
Step 1: Fill in the order form and submit all your files, including instructions, rubrics, and other information given to you by your instructor.
2
Step 2: Once you complete filling the forms, complete your payment. We will get the order and assign it to a writer.
3
Step 3: When your order is completed, it's assigned to an editor for approval. The editor approves the order.
4
Step 4: Once approved, we will upload the order to your account for you to download.  You can rate your writer or give your customer review.
24/7 reliable custom writing services
"I was so worried about my research paper and had less time to write a non-plagiarized research paper. But thanks to these professional writers who we able to deliver to before the deadline."
"You guys are really professional!!!!I tell you, it was nice using your services. You will hear me again soon."
"Excellent. ReliablePapers.com kept me informed about my order at every stage. I felt very confident with the service and my essay arrived earlier than expected."
"I'm very happy with the service I have received from you. The constant updates and the ability to contact the writer and vice versa has been a phenomenal and reassuring service."
"Good customer service, I will always come back to you because of the excellent service I received. I was getting adequate response from the writer and got an excellent paper. Keep it up!"
"I'm very pleased with the order. It was professionally written in an academic language, one could see the extensive and thorough research that was carried out."