Florence Nightingale Environmental Theory Essay Sample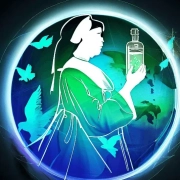 Florence Nightingale, known as the pioneer of modern nursing, introduced the Environmental Theory in the 19th century. Florence Nightingale, widely known as the "Lady with the Lamp," holds a prominent place in the history of nursing (Murray & O'Neil, 2016). Her pioneering efforts in the field of nursing theory have left an indelible mark, with the Environmental Theory being one of her remarkable contributions. This theory highlights the crucial role that the environment plays in influencing a patient's well-being and recovery.
Understanding the Theory
At the core of this theory is the recognition that the environment plays a pivotal role in helping patients heal. This concept has had a profound impact on how healthcare is delivered. Florence Nightingale developed this theory while serving as a nurse during the Crimean War. According to her, the environment encompasses everything that surrounds an individual and has the power to either hinder or promote disease within a society (Iram, 2018). During her time, Nightingale employed various elements such as clean surroundings, fresh air, nutritious food, and compassionate care to facilitate the healing of military personnel. This approach led to a remarkable reduction in the mortality rate among injured soldiers, dropping from 60% to an astonishing 22%. Her discoveries have since laid the foundation for holistic patient care. According to her theory, a person's recovery is significantly influenced by their environment. Patients in clean, conducive environments tend to recover faster compared to those in unsanitary conditions. Nightingale's Environmental Theory outlines six guiding principles that all nurses should follow, underlining the importance of caregiving and self-sacrifice.
Principles of the Theory
First and foremost, Nightingale emphasizes the vital role of confidentiality in providing holistic nursing care. Patient privacy entails the ability to keep medical information strictly confidential. To Nightingale, any nurse lacking this ability has no place in the profession and should reconsider their career path. She firmly stands against gossiping and unauthorized sharing of patient data. Healthcare professionals are expected to uphold a high standard of confidentiality when delivering their services. Another key principle is building trust between nurses and patients, which accelerates the healing process.
Observation is the third principle according to Nightingale's Environmental Theory. She stresses the importance of keenly observing a patient's symptoms. Nurses should possess the skill to recognize subtle signs of responsiveness in patients, as this helps anticipate potential problems or identify cases of unresponsiveness to specific treatments. Nightingale believes that nurses unable to exhibit such observational skills should reconsider their profession. The fourth principle centers on effective communication. Nightingale asserts that nurses should interact with patients in a gentle and attentive manner, creating a comforting atmosphere. Neglecting to be attentive can have serious consequences for the patients under their care.
Additionally, nurses are encouraged to adopt diverse teaching methods when instructing patients, particularly in exercise routines. Using a single approach might not be effective in promoting recovery. Various techniques engage patients more effectively, resulting in faster healing. The theory also recognizes the role of fresh air and natural light in the recovery process. Patients should be exposed to a clean, oxygen-rich environment with access to clean water. Nightingale famously stated that "where there is sun, there is thought," underscoring the positive impact of a bright environment on a patient's wellbeing. In essence, Nightingale's Environmental theory presents essential guidelines that have significantly influenced the nursing profession.
The Rational Basis of the Theory
It's imperative to analyze the logic behind the Environmental Theory and its application in providing comprehensive patient care. The core of this theory revolves around the environment's impact on a patient's recovery chances. Firstly, the environment holds the power to influence, exacerbate, or mitigate diseases that affect an individual's well-being (Oerther, 2017). For a sick patient, a clean environment can expedite the healing process, as per the Environmental theory. Disease-causing microorganisms thrive in unclean environments, worsening a patient's condition. Consequently, it makes perfect sense to attribute a patient's recovery to the quality of their surroundings. Maintaining a hygienic environment forms the cornerstone of the theory and has become a standard practice in nursing.
Secondly, the theory's relevance lies in its ability to educate nurses on delivering holistic care. Ensuring a patient's emotional well-being is equally important as administering prescribed medications. The theory emphasizes building a rapport with the patient, which contributes significantly to the healing process. It promotes spending quality time with patients and providing palliative care. Moreover, the theory aligns with sustainable environmental conservation for improved public health (Medeiros, Enders & Lira, 2015). Healthcare professionals should integrate Nightingale's strategies to deliver patient care. The theory draws inspiration from real-life experiences, contributing to patient well-being even during challenging times.
Importance in Critical Thinking and Decision-Making
The Environmental Theory holds practical applications in critical thinking and assessing various medical conditions. Since some illnesses originate from the environment, the theory becomes a valuable tool in aiding recovery. It guides nurses in delivering optimal care by applying their intuition (Pirani, 2016). For instance, complex chronic diseases require careful preparation of patients before treatment. Nurses must use their critical thinking skills to devise simpler, effective approaches. An incorrect approach could negatively impact a patient's recovery. In certain situations, nurses must use critical thinking to develop strategies for handling unique cases. Insights from the environmental theory ensure patients are in a clean environment conducive to healing.
The principles highlighted by Nightingale remain relevant in delivering holistic care. Nurses must apply the theory in practice and maintain a clean environment. Nurses must also use their judgment to enhance patient well-being. Personal hygiene starts with the nurse to set an example for patients to follow. Neglecting personal hygiene can worsen a patient's condition, going against Nightingale's Environmental theory. Some of the principles outlined by Nightingale are context-dependent, such as consuming clean water. This decision-making aspect can be influenced by either the patient or the nurse in charge. Thus, the theory has broad applicability, ensuring patients receive the necessary support for healing.
Furthermore, the theory guides nurses in organizing their work effectively for improved patient care. Applying the theory's principles enhances communication between nurses and patients. Nurses learn to be proactive and industrious in their daily tasks to enhance patient health. Florence Nightingale's Environmental theory continues to play a significant role in facilitating patient recovery.
Importance of Florence Nightingale to Nursing Development
Florence Nightingale's contribution to the nursing profession is immeasurable. First and foremost, she identified the core philosophy of patient healing. Her work revolutionized clinical practices by highlighting the role of a person's environment. Beyond medication, personal care, and empathy, the theory introduced the concept of palliative care. This shift is crucial in addressing conditions without a cure. Thus, Nightingale's impact on the profession is remarkable. Her emphasis on hygiene is still influential, and her principles have been integrated into healthcare practices. Notably, her work during the Crimean War improved the health of many military personnel. Identifying the environment's influence on patient recovery solidifies her legacy as a nursing hero and role model.
Nightingale's involvement in establishing the Royal Institute of Research on military health demonstrates her commitment to healthcare advancement. Her mathematical skills earned her recognition as a respected statistician (AliSher, Atta, Yasin & Sohail, 2019). She even pioneered the pie chart, making significant contributions to statistics. Her work has inspired countless individuals to join the nursing profession. Her philosophical approach has set essential prerequisites for nursing practice. The link she established between an organism's environment and their health is fundamental. Thus, Nightingale's legacy remains influential in shaping modern clinical nursing.
Moreover, Nightingale's advocacy for women's rights is noteworthy. In a society dominated by men, she championed the active participation of women and challenged gender norms. Her research culminated in the Environmental theory, which reshaped patient care. Her determination to prove women's capabilities paved the way for gender equality. This theory's principles should be integral to training healthcare practitioners, ensuring high-quality patient care (Mughal & Irshad Ali, 2017). The Environmental Theory remains pertinent in healthcare and should guide all nursing practices.
References
AliSher, A. N., Atta, S., Yasin, I., & Sohail, M. A. (2019). Clinical application of Nightingale's theory. International Journal of Nursing Care, 7(1), 13-16.
Iram, M. (2018). Ensuring Holistic Care: Application and Evaluation of Florence Nightingale's Environmental Theory on Tuberculosis Patients. Global Journal of Medical Research.
Medeiros, A. B. D. A., Enders, B. C., & Lira, A. L. B. D. C. (2015). The Florence Nightingale's environmental theory: A critical analysis. Escola Anna Nery, 19(3), 518-524.
Mughal, F. B., & Irshad Ali, B. H. (2017). Enhancing patient well-being: Applying environmental theory in nursing practice. Annals of Nursing and Practice, 4(3), 1085.
Murray, B., & O'Neil, M. (2016). Nurses' role in delivering the message: The value of health promotion and patient education in the self-care management of adults with asthma. Journal of Nursing Care, 5(351), 2167-1168.
Oerther, D. B. (2017). Using nursing theory to improve the teaching of engineering practice.
Pirani, S. A. (2016). Application of Nightingale's theory in nursing practice. Annals of Nursing and Practice, 3(1), 1040.
Unlock Your Academic Success with ReliablePapers.com!
Looking for an example of a nursing theory paper? We understand that some topics, like Florence Nightingale's Environmental Theory, can be quite challenging. If the provided sample doesn't quite meet your needs, don't worry – we're here to help. At ReliablePapers.com, our team of expert essay writers is ready to craft a custom essay just for you.
Our promise is simple: an original, tailor-made paper written from scratch, covering any topic, meeting any deadline, and following your specific instructions. When you choose us, you're not just getting an essay; you're getting a piece of academic excellence.
Imagine the relief of having your academic workload lightened while you focus on what truly matters to you. Whether you're in search of nursing papers online, nursing coursework help, nursing assignments, nursing research papers, or nursing research papers for sale, ReliablePapers.com has got you covered. Our professional nursing essay writers are dedicated to your success, ensuring top-notch quality every time.
So, why struggle with tough topics or tight deadlines when you can entrust your essay to the experts at ReliablePapers.com? Don't let a tough essay topic hold you back – reach out to us today. Save your precious time for what truly matters and take the first step towards academic excellence.
Hire an Expert Paper Writer on Any Subject, Any Topic, Any Deadline! Submit your paper instructions by placing your order here to get started!

https://www.reliablepapers.com/wp-content/uploads/2021/05/Reliable-Papers-Logo-Custom.png
0
0
Reliable Papers
https://www.reliablepapers.com/wp-content/uploads/2021/05/Reliable-Papers-Logo-Custom.png
Reliable Papers
2023-09-01 13:08:02
2023-09-01 15:03:44
Florence Nightingale Environmental Theory