Writing Ideas for Expository Essays Examples & Tips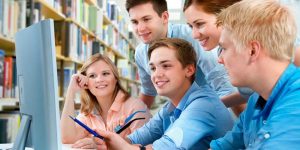 Expository essays are mainly written for the purpose of exposing a particular fact to different readers. For one to write this type of essay, he/she must do enough research in order to convince readers of his/her opinions.
Just like writing any other essay, writing an expository essay requires a lot of writing skills and experience. Adequate time is also quite necessary since the processes involved in expository essay writing are quite time-consuming.
Now, let's go right into exploring and understanding expository essays and all that they entail.
What is an Expository Essay?
An expository essay is one that does not rely on the author's personal perspective but rather presents an explanation or piece of information based on factual evidence. To better convey the facts, choose ideas that are both clear and concise. At the end of an expository essay, the writer should be able to use the facts to gradually build an argument.
The typical structure of an expository essay includes an introductory paragraph with a thesis or goal statement, several main body paragraphs that expand on the topic of the introductory paragraph, and a conclusion paragraph that summarizes the main points of the essay.
The Purpose of Expository Essays Writing
The purpose of any expository essay should be clear: to teach the reader something useful.
Expository essays are not intended to argue a point, sway the reader's opinion, or elicit any particular feeling. The aim is to present your explanation in a fair and impartial manner.
In an expository essay, the author explains their point of view on a topic by giving facts, explanations, details, and definitions to back up their claims.
Expository writing is important outside of the classroom because it is used whenever someone needs to explain something.
Expository writing comes in many different forms, including academic papers, newspaper articles, company reports, and even books. It serves the roles of explaining, informing, and describing.
Also, you can read more about another type of essay writing on responsive essay writing prepared by our paper writing experts.
Common Types of Expository Essays
If you're not familiar with expository writing, you should know that there are various subgenres. In case your coursework calls for an expository essay, it is useful to be familiar with the following categories.
Definition Expository Essays
The purpose of a definition essay is to provide readers with a concise and accurate explanation of the term or concept being discussed. Common misconceptions about a historical event can be debunked in your definition essay by providing eyewitness testimonies from primary sources and discussing the impact of related social, political, and economic factors on the event and its reception.
Classification Expository Essays
To create a classification essay, you'll need to research and write about a wide range of topics that fall under the same umbrella category, then explain how they are similar and different. You may, for instance, organize your thoughts into a categorization essay about several breeds of herding dogs. An example of a thesis statement for your essay may read something like, "Herding breeds are distinct from other types of dogs because…" The body paragraphs would then go on to describe various herding breeds in more detail (corgi, collie, heeler, etc.).
Comparison And Contrast Expository Essays
If you're writing a compare and contrast essay, you'll want to back up your thesis statement by drawing parallels and differences between the cited sources. You may, for instance, write an essay in which you compare the uniform policies of your school and two similar institutions in the area and draw conclusions on the relative merits of each. In the body of your paper, you might compare and contrast the various dress codes, focusing on the details of what is and isn't allowed to be worn, as well as the degree of specificity in the terminology used and the degree of "gray area" that exists.
Process Expository Essays
A process essay takes the reader through the steps needed to complete a task. Process essays resemble recipes. The first paragraph of a process essay describes the procedure and the result of following the directions. The conclusion tells the reader what they can expect as results if they follow the steps provided.
Cause and Effect Expository Essays
A cause-and-effect essay, as the name suggests, examines the ways in which one event or action leads to another. They occasionally use causal chains to inquire into the origins of current problems. An example of a cause-and-effect essay could entail examining how market changes over the previous few decades shaped your region's industries and economy.
The Writing Process of Expository Essays: The Basic Steps
An expository essay requires research and careful planning before it can be written properly.
In most cases, these steps make up the writing process of expository essays:
Read the question carefully (if applicable)

Brainstorm

Write a thesis statement

Search for evidence

Create an Outline

Writing, Revising/Editing
Now, let's dissect the whole procedure and see how it works.
Reading the question
The first step in responding to a question or prompt is to grasp what it is asking.
If you don't answer the question or address the prompt, your essay will receive a low grade regardless of how effectively you write.
At a minimum, you should read the question or prompt twice, and you should highlight important elements each time. Rephrasing the question or prompt in your own words may be helpful if it is very complicated.
Is the question/prompt split up into different parts? If so, make sure you comprehend and address each part of your essay.
Brainstorming
Write down your thoughts on a piece of paper. Make lists or use arrows and lines to connect the ideas. Formality is not necessary at this point. Further, it is irrelevant at this time whether or not you have any bad ideas. Keep taking notes, and your mind will guide you to a great idea. Another round of brainstorming to generate potential avenues to explore the topic at hand is a good idea once you've decided on one. From this list, your study or narrative will take shape.
Writing a Thesis Statement
A thesis statement is ready to be written when you can sum up your idea in a single sentence. This thesis statement must be narrowed to meet the assignment requirements. Writing an excellent essay relies significantly on developing an effective thesis statement.
An effective thesis statement for an essay is a sentence that summarizes the major point to be made in the essay, the context in which that point will be made, and the range of examples that will be used to support that point in the body of the essay.
This may seem like too much information for one sentence, but most thesis statements are made up of more than one clause.
Searching for Evidence
Collect evidence and read relevant sources to back up the points you'll be making in your paper's body and conclusion. Consider credible sources, such as reputable institutions, but keep an eye out for any indicators of bias. Statistics, definitions, charts, and graphs, as well as statements and anecdotes from experts, are all good places to start looking for information. When applicable, use descriptive facts and comparisons to clarify your topic.
Creating an Outline
Making even a brief outline can help you save time by directing your focus and restricting your potential research options. Having an outline will help you write a coherent and well-structured essay. When you look at your topics in an organized way, you might be able to identify and avoid potential mistakes.
Writing, Revising/Editing
The next step, after finishing the outline, is to begin writing. Take your time with this first draft, and then edit and revise it like you would any other piece of writing. Make sure to edit your essay carefully once you're done, not just to check for typos but also to make sure you gave credit to all of your sources and used the style guide you were given.
Final Touches on Writing Expository Essays
It's not as difficult as you might think to write a top-notch expository essay. Simply follow the assignment guidelines provided and include the points we've highlighted.
You can be sure that your essay will show how smart you are and how good a writer you are. It will also get you a good grade.
Many students have limited time and writing skills needed for writing such essays. In case you are among the many students having difficulties in writing such essays, visit Reliablepapers.com and get the best paper writing services that enable you to attain top grades in your expository essays.
Hire an Expert Paper Writer on Any Subject, Any Topic, Any Deadline! Submit your paper instructions by placing your order here to get started!

https://www.reliablepapers.com/wp-content/uploads/2021/05/Reliable-Papers-Logo-Custom.png
0
0
Reliable Papers
https://www.reliablepapers.com/wp-content/uploads/2021/05/Reliable-Papers-Logo-Custom.png
Reliable Papers
2014-10-15 12:11:24
2023-05-15 13:10:54
Writing Ideas for Expository Essays Examples & Tips